Commercial Holiday Lighting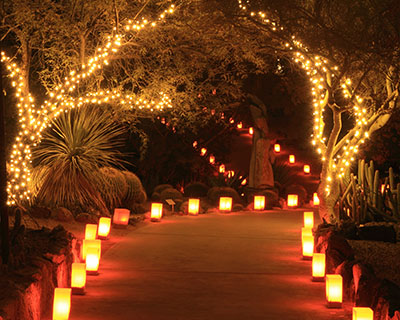 Commercial establishments around the region begin to gear up for the holiday season in a number of ways. They know that competition will be very tough and every other business we be vying for attention during this time. This makes it quite challenging for retail stores and other local businesses to attract a larger number of customers.
It also why they launch holiday specific advertising and marketing strategies. However, one of the best and simplest ways to create a great impression on prospective customers is to get the right kind of commercial holiday lighting installed. Companies like Classic Holiday Lighting can provide excellent Christmas Lighting services to clients in and around Prosper, Frisco, and McKinney.
The company also handles similar projects on properties around Plano, Lewisville, Denton, and Celina. Many property owners in Plano, Lewisville, Denton and the surrounding areas get their Commercial Holiday Lighting installations from this company.
Outdoor Lighting for Commercial Properties
It's a proven fact that customers would be more attracted to a store that has attractive window displays. And a large part of this exterior appearance is about having the right kind of bright and creatively installed commercial lighting and decorations. It lends a very festive look to your establishment and creates a very welcoming ambiance. This encourages even window shoppers to walk in and browse through your products.
It important to understand that around the holiday season, customers are ready to buy. When you have the right kind of illumination on your commercial property, it can help significantly boost sales during this time. In fact, some property owners like to ensure that they have creative lighting on their commercial properties right round the year as well.
Custom Holiday Lighting Solutions
Many property owners wonder whether they really need to hire professionals for the job. It isn't uncommon for business owners to dedicate this job to internal staff members. However, these people do not have the skills, knowledge, ability, and creativity to ensure that all the lighting fixtures are installed at the right spots in the right manner. Hiring professionals for the job ensures that all your lighting will be installed at the right spots to create a welcoming and attractive look on your property.
Types of Commercial Lighting Services
The company you hire for this job would plan and install as well as maintain all the lighting fixtures throughout the holiday season. At the end of the season, they will also take down on the lighting fixtures and store everything very carefully. This will allow you to access these fixtures and fittings for the next season. They will make sure that good quality materials and lighting are used and will offer a variety of commercial lighting solutions including:
Trunk Wraps
Roof Outlines
Tree & Shrub Wraps
Garlands and Wreaths
Christmas tree lighting
Large LED light displays
Stake Lights
Window lighting
Entryway lights
In addition to commercial holiday lighting, many of these companies also provide another lightingaccessories and decoration installations as well. For example, if you want animated holiday displays or any other type of custom holiday displays, they would be at able to handle the job for you.
When you want attractive and creative Christmas lights that will enhance the appeal of your property and create a festive look, you need experienced lighting contractors like the ones at Classic Holiday Lighting. These professionals would be able to provide customized solutions at competitive Commercial Holiday Lighting cost.
"MORE ARTICLES"
Holiday Lighting
Residential Holiday Lighting
Event Lighting
We Provide Services to the Following Cities, Towns and Surrounding Regions of TX:
Contact Us
Ofelia Harrington - General Manager/Sales

214-592-5504

Eric Anderson - Owner

Stacey Anderson - Owner/Accounting