Residential Lighting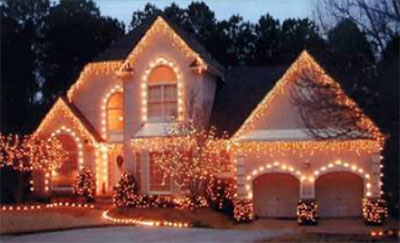 Things can get pretty crazy around the holiday season for homeowners. Preparing for Christmas time, attending to things around the house and planning for a Christmas dinner etc. can be quite a time-consuming task. In addition to this, you need to think about aspects like lighting up and decorating your property.

While this job may seem very simple, the fact is that residential lighting and decorating can be extremely complex. It involves climbing up trees as well as roofs and other in accessible places of your home's exterior structure. Not only do you need the right type of equipment, but have to be pretty careful when you are handling this job.

The best way to ensure that everything gets done safely, efficiently and within the required time frame, is to hire professionals like us for the job. We at Classic Holiday Lighting can create magic on your property, with creative and professionally installed lights during the holiday season. We plan, strategize and then install lights at locations that will enhance the appeal and beauty of your property.
Customized Residential Lighting Services
Over the years, our company has installed stunning residential lighting and displays on properties in and around Prosper, Frisco, Little Elm, and The Colony. Each year, clients from Allen, Plano, Corinth, and Lewisville hire our services for all their festive lighting needs. Catering to residential and commercial clients in Highland Village, Addison, and Denton, has been a matter of pride for us. From small to large, we can make any size home look fantastic. Whether it's a roofline, landscape, or tree lighting, we will turn your home into a festive winter wonderland.
Our staff of decorators are experts in the field of Christmas lighting and holiday decorating. We will be happy to provide you with decorating ideas or turn your existing ideas into a reality. Our service department will ensure that your lights stay lit the entire holiday season. We have a huge inventory of various Christmas lights, extension cords, timers, and other installation necessities available for purchase, and we also offer "all inclusive" rental programs.
Comprehensive House Lighting Solutions
We adopt a very detailed approach to every job we take up. Whether you want something very simplistic, elaborate, glitzy or glamorous, we are the professionals that can provide you the solutions you need. Regardless of whether you want residential lighting for Christmas, or any special event by the 4th of July; Halloween lighting or decorating for any private event in your home, you can rest assured that we will provide you the best services at the best pricing.
We bring all the necessary equipment, accessories all the extension cords, timers as well as Europe's and other attachments required to affix the decorations until lighting. Our team handles the job very carefully and they can also install lights in a difficult to reach areas of your home, as well as tall trees on your property. We provide maintenance services for these lights as required and also remove and store the lights efficiently and professionally, at the end of the holiday season.
When you will settle for nothing but the best, Classic Holiday Lighting is the company to come to. You will find that we offer customized solutions at very competitive residential lighting cost. For more details or for a quote, feel free to contact us at 214-592-5055 or simply send us your queries via this Contact Us form.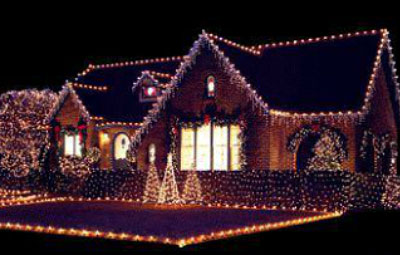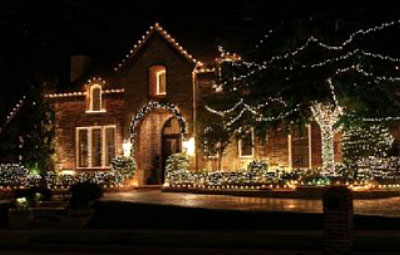 We Provide Services to the Following Cities, Towns and Surrounding Regions of TX:
Contact Us
Ofelia Harrington - General Manager/Sales

214-592-5504

Eric Anderson - Owner

Stacey Anderson - Owner/Accounting