Commercial Lighting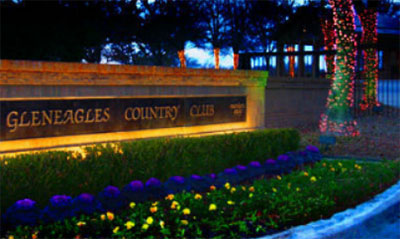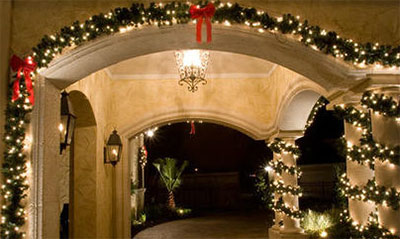 The holiday season brings in a significant amount of business to various commercial establishments. However, grabbing the attention of potential customers, and increasing footfalls, takes considerable planning and effort. Every business struggles with setting themselves apart from their competitors. This is especially true in the case of independent, niche stores as they are in direct competition between the much larger establishments.

So how can you set yourself apart? Market research indicates that customers are more likely to walk into stores that have decorations and bright lighting. The festive look that lights add is undeniably welcoming and encourages people to walk into your store and look around. What is more important is that these customers are also ready to buy. In simple words, having the right kind of commercial lighting on your property is a great way to boost your sales around the holiday season and at any other time of the year too.

We at Classic Holiday Lighting can create magic on your property, with creative and professionally installed commercial lights during the holiday season. We know that lighting is more than just stringing a few fairy lights around a business. Our team works very closely with you to understand what your ideas and requirements are. Based on these discussions they will plan, strategize as well as install different types of lights at various locations. Not only do these enhance the beauty and appeal of your property, but also create a very inviting look.
The Benefits of Commercial Lighting
Over the years, our company has installed stunning holiday lighting and displays on properties in and around Prosper, Frisco, Little Elm, and The Colony. Each year, clients from Allen, Plano, Corinth, and Lewisville hire our services for all their festive lighting needs. Catering to residential and commercial clients in Highland Village, Addison, and Denton has been a matter of pride for us.
As you may already know, decorative banners, displays, and lighting attract a great deal of attention to retail centers, commercial buildings, city boulevards, etc., and also dramatically increase the visibility of buildings. They can also be used all year round to decorate a special event in a meeting room, parade route or simply be used to decorate your small business interior to create a cozy environment.
Comprehensive Festive Lighting Installation & Maintenance Solutions
Not only then will we plan, install and maintain the lights right through the holiday season, but will also take them down and then store the decorations very carefully, so they can be accessed easily during the next season. We use only the best quality commercial grade materials and lights that allow us to serve our clients with ease. We offer a range of custom commercial lighting solutions such as:
Roof Outlines
Trunk Wraps
Garlands and Wreaths
Outsized Christmas trees
Outsized Christmas accessories and decorations
Large LED light displays
Tree & Shrub Wraps
Stake Lights
Christmas Lighting
Full-service sales and installation departments
Custom pole-mounted banner sales and installation
Large animated holiday displays
Custom holiday displays
Leasing program
Knowledgeable & helpful year-round staff
When you will settle for nothing but the best, Classic Holiday Lighting is the company to come to. You will find that we offer customized solutions at very competitive commercial lighting cost. For more details or for a quote, feel free to contact us at 214-592-5055 or simply send us your queries via this Contact Us form.
We Provide Services to the Following Cities, Towns and Surrounding Regions of TX:
Contact Us
Ofelia Harrington - General Manager/Sales

214-592-5504

Eric Anderson - Owner

Stacey Anderson - Owner/Accounting