Event Lighting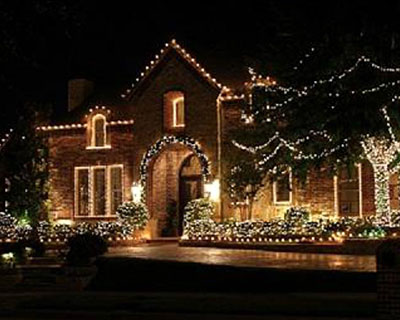 The right type of illumination enhances the appeal of your property and lends it a very festive look. This is also why residential and commercial property owners get different types of lights installed on their property during Christmas time. But this isn't the only time when lights can do their magic. In fact, the right kind of fairy lights or other sparkling lights can create a beautiful ambience on your property when you are celebrating any special events.
Companies like Classic Holiday Lighting can provide excellent event lighting services to clients in and around Prosper, Frisco, and McKinney. The company also handles similar projects on properties around Plano, Lewisville, Denton and Celina. Many property owners in Plano, Lewisville, Denton and the surrounding areas get their event lighting installations from this company.
Custom Event Lighting Solutions
When you choose to hire professionals for your annual event lighting requirements, you can rest assured that the installation will be handled efficiently and that top quality materials will be used in the work. The team would be able to install and different types of lighting fixtures depending on the areas that need to be decorated and illuminated. Many property owners have some basic supplies and lighting decorations in storage.
The technicians will unpack and install these for you. However if you need any more lights and decorative fixtures, they would be able to provide these based on your specific requirements. Some commercial property owners prefer to rent the lighting they need rather than buy the fixtures outright. Many companies provide these services as well. However, you also have the option to purchase the kinds of lights you want from these companies.
Types of Event Lighting
A well-established commercial lighting company would be able to handle event lighting such as:
Halloween Lighting
The event lighting contractors can skillfully decorate your yard areas and house for Halloween. They will use their creativity, knowledge and experience to turn your yard into a ghoulish graveyard, an evil yard haunt or add any other eerie effect you want. No matter what your decorating ideas are, accessories such as fog machines and soundtracks can create the ambience you want. Most event lighting companies provide comprehensive Halloween lighting and decoration solutions.
Memorial Day/4TH of July Lighting
The other times of the year when homeowners as well as commercial property owners like to light up their homes and buildings is on the 4th of July and well as Memorial Day. The lighting experts you hire for the job would be able to install all types of customized lighting fixtures for your special event. When you have the right kind of lighting to complement your decorations, it lends a more festive look to your property.
Event Lighting Ideas
The event lighting experts will understand what your specific requirements are and then create the kind of theme lighting you need for your event. It important to understand that lighting isn't just about stringing out some fairy lights in different areas of your property. Professional lighting companies go the extra mile in order to create a very stunning ambience on your property. Not only can they install lighting on a residential property but also at any event location you prefer.
When you want attractive event lighting that will enhance the appeal of your property and create a festive look, you need experienced lighting contractors like the ones at Classic Holiday Lighting. These professionals would be able to provide customized solutions at competitive Event Lighting cost.
"MORE ARTICLES"
We Provide Services to the Following Cities, Towns and Surrounding Regions of TX:
Contact Us
Ofelia Harrington - General Manager/Sales

214-592-5504

Eric Anderson - Owner

Stacey Anderson - Owner/Accounting